Tax returns
Taxation of legal entities
Tax consulting services;
Comprehensive and subject tax review;
Tax liquidation services;
Tax compliance services;
Development of tax accounting policy and tax registers.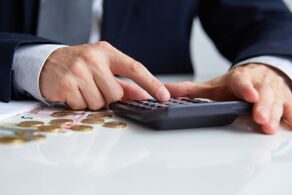 Taxation of individuals:
Tax consulting on individuals' income taxation;
Tax consulting on defining individuals' residency status for local tax purposes;
Tax compliance for individuals.
International taxation:
Analyzing activities of foreign legal entity in Kazakhstan for defining risk of creating permanent establishment;
Consulting services on the form of legal entity foreign company could commence business in Kazakhstan;
Analyzing activities of the Branches and Representative offices in Kazakhstan for identifying potential tax risks;
Assistance in applying for refund of corporate income tax withheld from income of foreign companies received in the source of Kazakhstan.
Analyzing business activities to identify and assess potential tax and legal risks (tax and legal due diligence);
Analyzing tax disputes and assesses tax risks.
You need expert advice? Please do not hesitate to contact us!
+8 (7172) 280-295
+8 (701) 88-00-295